Hi there!
We're O-lab App
And we're changing the way people think and feel about EdTech.
O-lab is a platform with digital tools that allow our users to open up an universe of possibilities to communicate, train and connect with team members and other stakeholders while monitoring their development and collecting key data that guide them to achieve their objectives.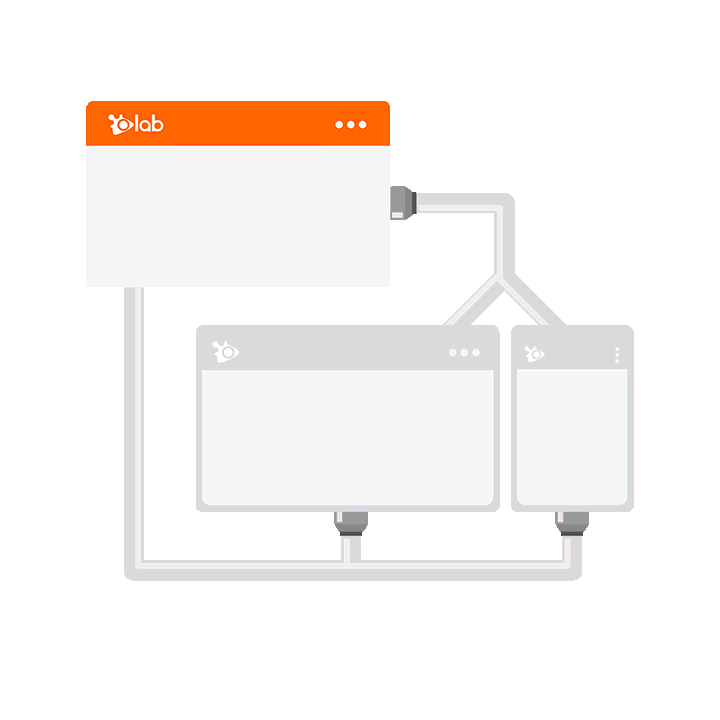 Leave us your information and we'll take care of it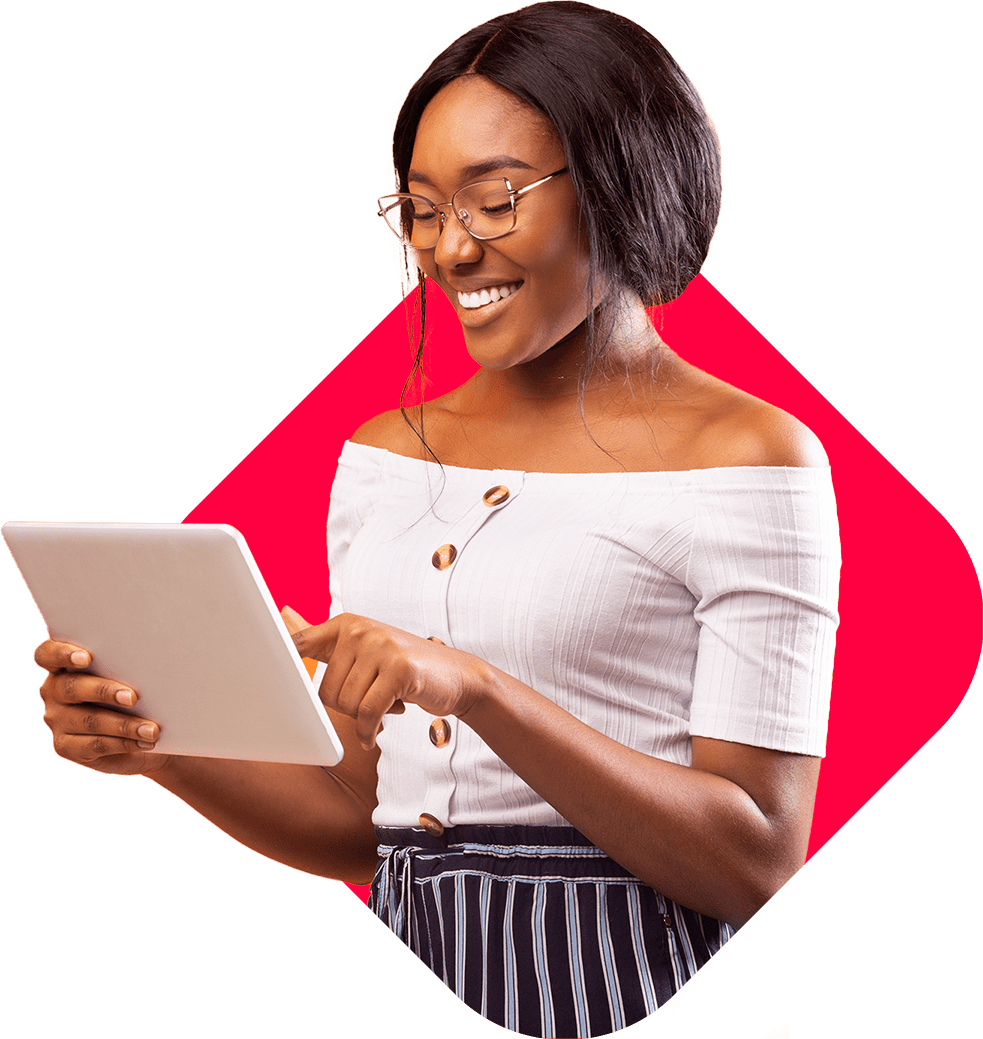 O-lab's journey started in our CEO's Tania Rosas place of birth, La Guajira, the Indigenous region of Colombia while working with her foundation Origin Learning Fund and big corporations to promote quality digital education and new opportunities for the communities using O-lab, an inclusive system of EdTech solutions to serve trainers and users.

O-lab was developed initially for this matter but it went beyond what was expected! it rapidly increased the performance and engagement of users as well as allowed the organization and partners to connect with them and monitor the programs more cost-effectively. By 2022 the diverse team of young innovators behind O-lab decided to launch it worldwide, so anyone, even if they have no design or tech background, could create interactive content, and connect and report experiences with their groups of interest using O-lab.
Tania Rosas
Co-founder & CEO
"Amo trabajar en O-lab porque ha cerrado muchas brechas hasta ahora y me emociona el reto de seguirlo haciendo en cada rincón del mundo, juntos".
Daner Aguilar
Co-founder & CTO
"Si el plan A no funciona el abecedario tiene 24 letras" En O-lab siempre estamos reinventandonos buscando diferentes formas de impactar el mundo".
Jesús Rojas
Co-founder & CPO
"Me apasiona el diseño y el poder educar por medio de la tecnología inclusiva e interactiva". O-lab es mi casa.
Giulio Caretelli
Project manager
"La versatilidad de O-lab permite una visión de 360 grados a nivel profesional, desarrollando proyectos para cerrar la brecha de la educación y el aprendizaje".
Gisell Cossio
Financial & administrative manager
"Me gustan las artes marciales y llevar educación a las diferentes partes del mundo con O-lab.app".
Julieta Piñeres
L & D manager
"Lo que amo de estar en O-lab es la oportunidad de crear cosas y ser parte de un equipo que usa la tecnología para transformar vidas en todo el mundo".
Dietter Wolff
Business development manager
"Dar lo mejor de uno para recibir lo mejor de todos".
Daniela Zárate
Marketing manager
"Me gusta ser parte de un equipo que está mejorando la cultura del trabajo y a la vez impacta a miles de jóvenes con educación digital de calidad."
Ericka Maya
Education leader
"La pasión es el motor para hacer las cosas con excelencia. Mi experiencia de trabajo en O-lab ha sido de muchos aprendizajes y a traves de ellas impactar la vida de NNA".
Luis García
Software development
"Los mayores logros en la vida requieren de esfuerzo, pero si este esfuerzo va relacionado con mucha pasión y ganas, el logro obtenido será más reconfortante cuando se consigue.".
Mauricio Molina
Software development
"Me gusta saber que cuando O-lab crece, se multiplicán las oprtunidades para los mas vulnerables".
Ruben Ramirez
Software development
"Perseverancia , buen ambiente laboral".
Miguel Lobo
Software development
"Desde que me uní a O-lab tengo la emoción y el reto de cambiarle la vida con pequeñas victorias a todo aquel que necesite de nuestro apoyo".
Felipe Andrade
UI/UX Designer
"O-lab me ha dado un espacio para trabajar junto a un equipo muy talentoso, unido y lleno de propósito".
Kelvin Martinez
Software developer
"Nos convertimos en lo que pensamos la mayor parte del tiempo, y ese es el secreto más extraño.".
Fernando Pérez
Lead content designer
"Los pequeños cambios sí cuenta, y o-lab es la prueba de que así es".
Mateo Crespo
Animation designer
"Apasionado por mi carrera en búsqueda de aprender nuevas cosas que me gustan".
Mario Casallas
Accounter
"Estoy harto de seguir mis sueños. Voy a preguntarles a dónde van y me conectaré con ellos más tarde".
Seeking support?
 The support you need, exactly when you need it.
We are here to help you and bring you a top-notch service
Be part of our international Community!
Be among the first to know about our news, products, discounts, and more by registering here.